Three Days of Freedom
A downloadable game for Windows
Our submission for the Games Jobs Live Game Parade. The theme is Carpe Diem: seize the day.
We have gone with a situation many have probably been in. From times when we were little and saw those dreaded "back to school" adverts and sales at the end of the Summer Holidays. You would then spend how ever long left of the Summer trying to fill it with even more fun.
So that's the aim of this little game. It's nearly the end of the Summer Holidays and you have 3 days to cram in as much fun as possible before you are back in School. You have about 5 minutes each day to tick off the little list of fun things/mini games you need to do. Can you complete all the tasks before school starts?
------------------------------------------
You will have to brave the attic to retrieve your dart gun, which you will need to take down orcs in the forest, shoot your toy soldiers and defend the earth from aliens. How many hoops can you score? Will you manage to get an ice cream? Can you build a sofa fort? Will you feed the ducks? Will you climb the giant tree and get to space? Do you have enough time to ride you bike down the hill?
How much can you get done before 18:30?
Up to the attic. You will need to find the attic stick in the house to open it.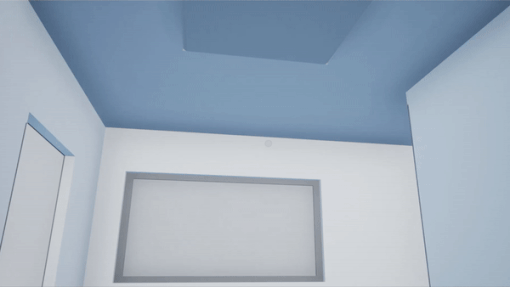 Take down the soldiers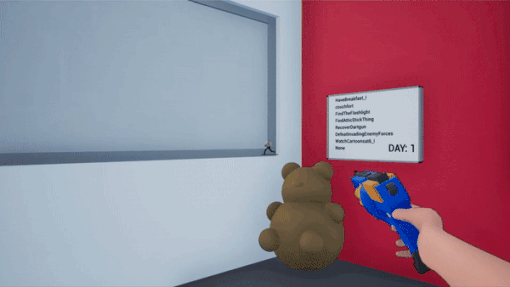 Orcs!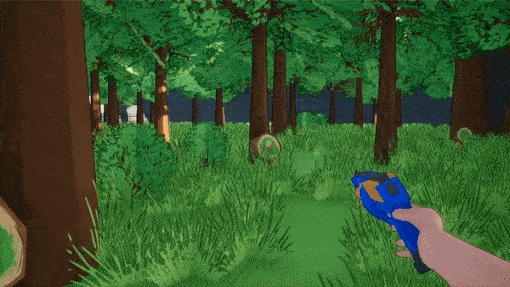 Shoot hoops

------------------------------------------
Keyboard supported only. Here are the controls.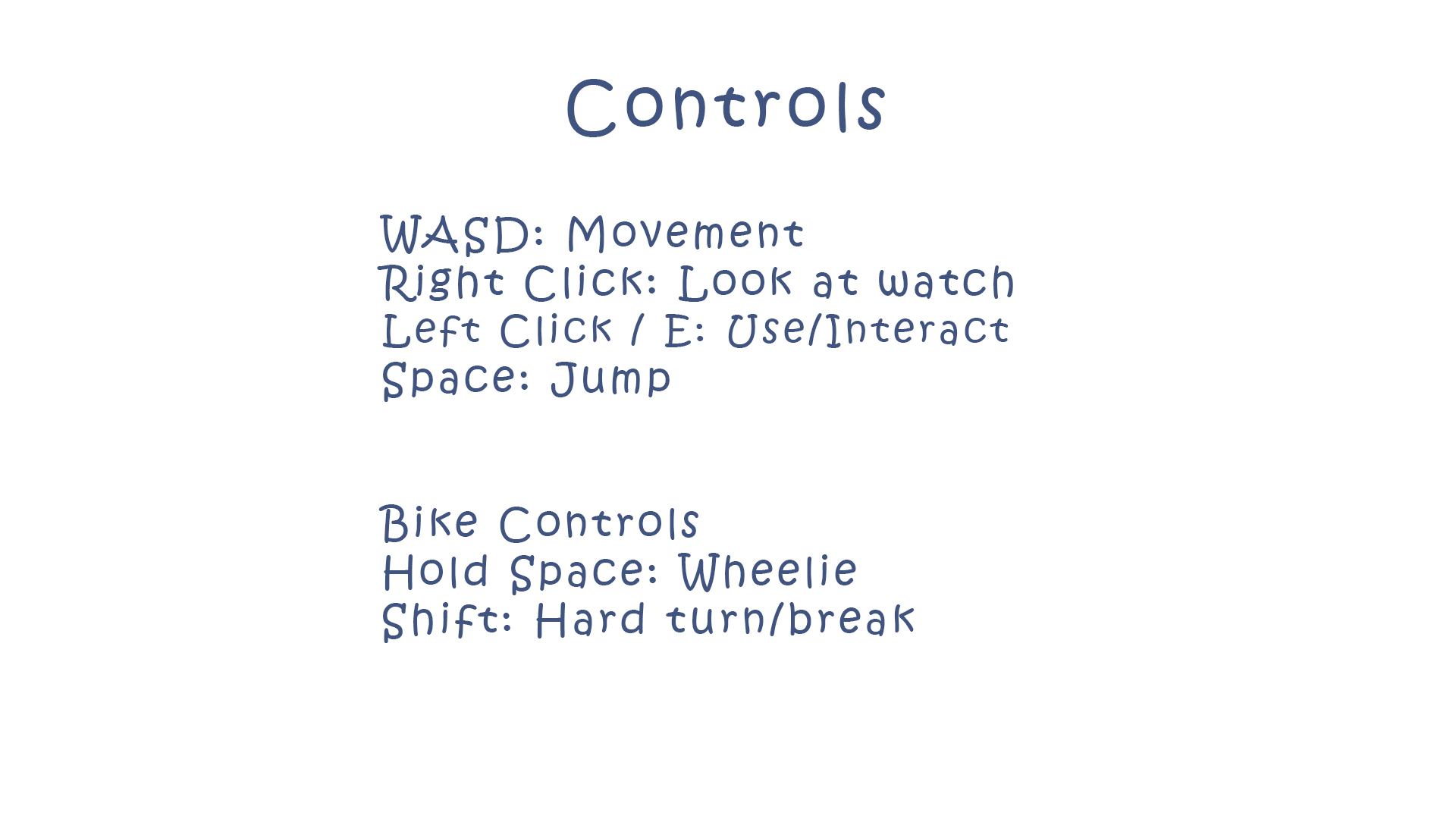 We understand that the game is a little buggy and lacks some guidance so here is a walkthrough in case you get stuck or don't manage to do most of the tasks.
Credits:
3D Artists
Betsy Jones, Callum Reyes, Ryan Da Silva, Cameron Mallen

Programmers + VFX
Install instructions
Unzip the game and launch the exe.